In this article, we will be exploring resources provided by Florida Virtual School (FLVS) that you may or may not have heard about. In fact, some of these are resources that I found about just recently. Keep reading until the end, because I saved the best for last.
Student Resource Center
The student resource center is a place where you can find updates about upcoming events, read posts on the Virtual Voice blog, and articles featured from News In A Click.


Any questions about your schooling system? Check out the FAQ.
The FAQ section of the FLVS website offers the answers to Frequently Asked Questions. Check it out! Who knows — your question(s) might be answered.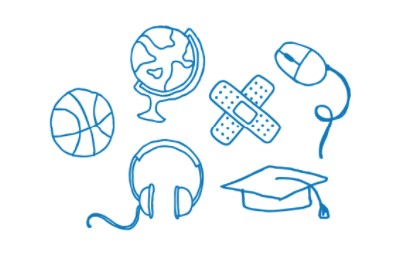 Bonus Resource! If you didn't know about this, well now is your chance to find out. FLVS has its own online shop. Why not go ahead and order your merch? It only takes 3 simple steps: 
Select the product you would like
Pay and click order
Wait a few days for it to arrive.
It's that easy to get school merch! To describe the merch…lit, boss, drippy, swag, etc. You got the vibes. Order now at the Florida Virtual School Store on Zazzle.
Check out this infographic with more tips on Pinterest!