Have you heard of botany? The science of plants? If you have, it is a branch of biology and there are many different kinds of botany. However, gardening is the main way botanists observe and cultivate plants, to better understand the interactions between plants, humans, and animals. There are many ecological interactions in our world, and these scientists observe and discover more information about our handy-dandy producers that benefit society.
But what about gardening? Gardening is the action of growing and cultivating plants. It is always fun to grow plants inside or outside…and if you want, both! Have you considered building a at-home greenhouse or a home garden? Data and recent studies have shown that gardening can not only benefit people physically, but also in therapeutic ways. Gardening can have a significant impact on your lifestyle.
Before getting into the therapeutic benefits of gardening, let's first explore how gardening can result in improved physical health.
How Your Body Will Thank You for Gardening
Getting Vitamin D is always refreshing for your body because it "helps regulate the amount of calcium and phosphate in the body." If these big words didn't make any sense, in simpler terms, getting a sufficient about of sun (Vitamin D) can help our bones, teeth, and muscles grow stronger, and over time, healthier.
Instead of always going out to the grocery store to buy vegetables, why not eat fresh ones your garden provides you? Yes, eating fresh and clean vegetables (or just about anything homemade) can prevent upset stomach and result in improved and healthy skin and hair. Since the ones sold in grocery stores sometimes have pesticides or bacterial/fertilizer sprays, eating them isn't always that good for your body.
You can burn up to 300 calories and more while doing a single hour of gardening! Believe it or not, gardening is a lot of physical work! The tasks involve a lot of movement for your legs, hands, neck, and back. These are all the major muscle groups, and gardening is considered to be a moderate to intensive exercise!
Gardening can reduce the risk of long-term diseases and concerns such as heart disease, diabetes, high blood pressure or cholesterol levels, and obesity. This constant movement of your body can help your heart pump more blood and keep your resting heart rate at a normal level.
Lastly, but certainly NOT the least, gardening can improve your muscular strength, muscular endurance, flexibility, and cardiovascular endurance. These are some of the main components for a good physical body and for a happy mind!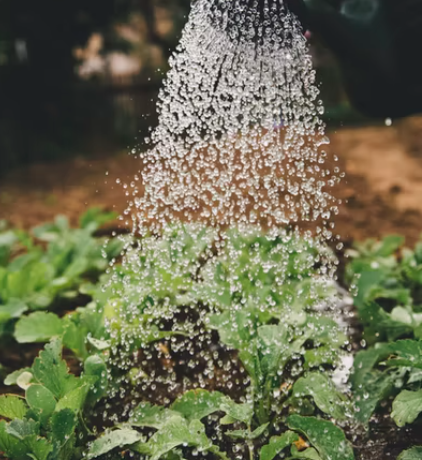 How Your Mind Will Thank You for Gardening
Did you know gardening can be therapeutic? It can help your mental health in several ways, even having an increased IQ! One reason is that if you make gardening a continuous hobby, then it can improve cortisol and dopamine levels in your mind, increasing the emotion of happiness.
A connection to nature can be built as you spend more time outside and gardening. Appreciation for our environment can improve as we care and nurture for the plants. Think of it like this: if you play a video game and keep playing it more and more, you'll grow affection towards the game and most likely play again! It's the same concept with this as well.
It reduces stress and makes you perceive the world in a positive mindset. Obviously, like all things in this world, nothing happens immediately, as everything takes time. As you spend more time outside and growing plants, positive energy will start generating in your mind as this activity is very therapeutic.
Statistics have shown that gardening can help you focus and improve your concentration skills. Have you ever heard of the phrase "think in the moment" or something similar? As you are fully delved into that moment, this can help you in the future. Instead of dwelling in the past or feeling worried about the future, staying in the moment can help you focus on the little details in life you probably never saw before.
Finally, patience. As you might know, it takes a long time for plants to grow. This feeling of caring for them every day, hoping they will grow, and keeping that determination can build up the skill of being patient, which can be useful in many circumstances in the future! Most people give up or even get mad/frustrated when they see their plants haven't grown much, but people can take this opportunity to nurture that patience within them.
I bet now you might look at gardening in a different way!
Gardening has not only physical and mental benefits, but also is always good for the environment. We should thank plants for the pure air we get because trees and plants purify our surroundings! They provide practical uses including material for houses, paper, and even medicine! And that's not even HALF of all the possible uses that these amazing natural resources can give us. Food and shelter are necessary, but when things like natural disasters relating to water occur, plants collect thousands of liters of storm water!
The more plants we build, we are contributing to a better and safer environment for us and future generations. GO GREEN!
Works Cited: