We have talked about Christmas movies, pranks, short films, songs, and gifts to purchase for your loved ones. But imagine sitting on your couch or a beanbag, next to your fireplace in a comfy, wool sweater, enjoying the slight chill outside of your backyard (since it doesn't snow in Florida), and holding none other than a book, sipping hot chocolate in between. Such an amazing aesthetic, isn't it? But what if you don't have any books to read for Christmas or just don't have an idea of what to read? Fear not, as here are 10 Classic Christmas books to get you in the holiday spirit!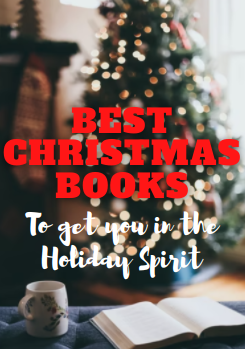 #1. A Christmas Carol by Charles Dickens
#2. The Giver by Lois Lowry
#3. Letters from Father Christmas by J.R.R. Tolkein
#4. Little Women by Louisa May Alcott
#5. Hiddensee: A Tale of the Once and Future Nutcracker by Gregory Maguire
#6. The Toymakers by Robert Dinsdale
#7. The Bear and the Nightingale by Katherine Arden
#8. Hercule Poirot's Christmas by Agatha Christie
#9. A Boy called Christmas by Matt Haig
#10. The Girl who Saved Christmas by Matt Haig
So to wrap up, any of these books are a perfect fit to cuddle up in and delve into the amazing wonders and magic of Christmas. Experience the world all by sitting home. I hope you enjoy this brief list of books that you can read for Christmas!
References: