This post was a collaboration between Indira and Kerrigan.
Disney is recognized for many things, and one of them are the amazing short films! Short films are magical stories that take you on an adventure, and follow the ups and downs of the characters. Here are some of our favorites!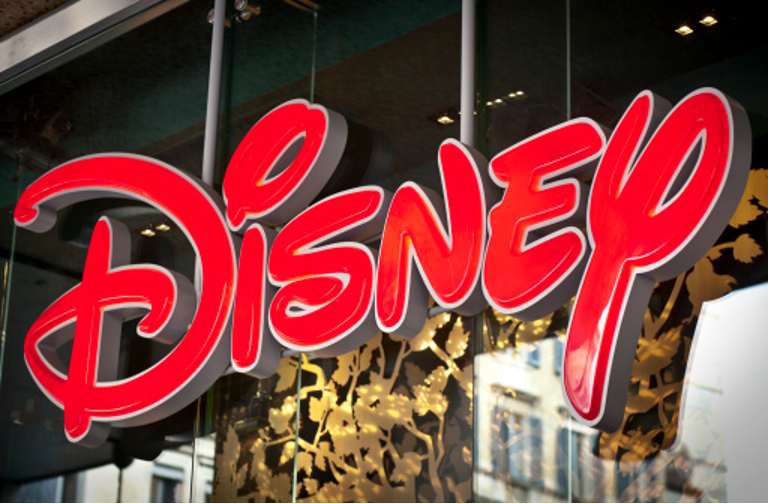 Steamboat Willie
Steamboat Willie is one of the most well-known short films. Fun fact: See Mickey Mouse whistling at the beginning of Disney Movies? Well, that is Steamboat Willie! Steamboat Willie is about the star of Disney, Mickey Mouse. Mickey is traveling down a river in his boat when he sets sights on none other than Minnie Mouse. Peg Leg Pete also notices Minnie, and tries to humiliate Mickey.
Lava
Pixar did not disappoint! Lava is about a lonely volcano. Everyday, he sings a song about hopefully meeting the love of his life one day. Little did he know that there was someone listening to his songs, way down under the sea. But one day he loses hope that he'll find someone and stops singing. The lady volcano waits for days, not hearing the other volcanoes' lovely tunes, so she sings his song! As she sings, she rises to the surface, only to see nothing. The other volcano has taken her place down in the sea. The volcanoes are both very disappointed that they didn't get to see each other. The lady volcano then starts to sing. The other volcano starts to sing, as he rises to the surface to become face to face with the other volcano. They sing together in a beautiful harmony and they live happily ever after.
Bao
Bao begins with a woman making dumplings. She gives it to her husband to eat, but he eventually has to go to work. When he is gone, the lady bites into a dumpling only to hear it cry! She quickly spits it out into the basket. Even though she is startled, she climbs over to the baby dumpling only to see that it grew a body! When the lady gets a closer look at the dumpling, she realizes it is nothing to be afraid of, he is super adorable. She treats this dumpling like her own; she helps him when he gets hurt, draws the height of him on the wall, and even takes him around town on a baby carrier. The dumpling eventually grows and wants to play with other kids, not sit around with his mom. She tells him no, which makes him very mad, so he starts to rebel.
She feels like he is pulling away, so she tries to impress the dumpling by making him a whole bunch of food. He doesn't care and goes out with his friends instead. The mother gets very upset and she starts to cry. A little while later, the doorbell rings, it is Bao and his new fiance. Not at all what the mother expected. Then, Bao comes out of his room with luggage. The mother tries to get Bao back and says what will happen to her. That doesn't work, so she closes the door after the fiance' and she even eats Bao! She realizes what she had done and breaks down into tears. She then goes into her room when she notices a dumpling-shaped shadow, Bao. But not Bao as she remembered, real-life human Bao! Because of earlier events, she gets so upset, she doesn't even want to see him. But, after some persistence, they make up, and they live happily!
For the Birds
For the Birds starts with a tiny blue bird landing on a cable. Then another bird followers, and another and another, until the entire flock fills up the whole cable line. Then comes a big goofy bird, Ralph, who invites himself to sit on the cable with the other birds. The only problem was this bird is he's much bigger than the other birds, and made the whole line sag down. The other birds quickly deny the other bird the chance to sit with them. Not only that, but they also make fun of him because of its feathers. Totally oblivious to the reason for the laughter, the big bird joins in with the roars of laughter. Ralph swings on the cable lines and not even meaning to, it makes the wires into a slingshot and makes all the mean birds who were sitting on the wire part of the slingshot. When the birds come to the ground, they all lose their feathers, and now he starts laughing at them.
Tin Toy
Tin Toy starts off with a one-man-band toy, Tinny, with a baby, Billy. Tinny is so excited to hang out with Billy until he realizes that this baby is very destructive and gets scared. Tinny tries to get away from Billy, so he slowly and carefully walks behind Billy — but his drum goes off and Billy comes after him. Tinny and Billy go on a mini chase all around the room, and Tinny lands in his packaging, and quickly dashes under the couch just in time to dodge Billy. When Billy walks around the room to try to find Tinny, he falls and starts to cry. Tinny feels bad that no one came to soothe Billy, so Tinny gets up all of his courage and tries to cheer him up. And it works! Unexpectedly, Billy goes back to being just the way he was before, throwing toys and being destructive. Tinny then realizes he got distracted with the box, and tries to get Billy's attention by tickling his feet. Then, the story ends with Billy walking out of the room. Fun fact: did you know that Tin Toy eventually led to the idea of Toy Story?
Feast
Feast is about a guy named James, who comes across a stray dog, Winston. He fed Winston some leftover french fries and decided to take him home. They become best friends and James always gives Winston food. However, one day James meets a girl named Kirby and falls in love with her. Kirby tries to eat healthy, so once they began dating, she makes James eat healthy too. Because James no longer eats junk food, Winston only gets dog food and vegetables, which he doesn't like. But one day Kirby and James started arguing and she left him! James starts to feel depressed after Kirby left him, so he began eating badly again. Winston was happy because he gets junk food again, but he notices how sad his owner is. Winston does many things to try and get the two back together, and it works! Even though Winston has to eat dog food again, he doesn't care because his owner is happy! However, down the road Kirby and James had a son! Winston loved their son because he dropped food off his highchair. Shortly after, James and Kirby welcomed their daughter into the world, and they all lived happily ever after!
Piper
Piper is about a baby sandpiper bird that has a fear of water. Piper's biggest fear is water, but in order to get food, she must run toward the water and dig for food in the sand before the waves roll up onto the shoreline. Piper's mother helps her overcome her fear, and Piper is now able to get her own food! We all have to learn to do things whether or not we want to — we must overcome our fears.
La Luna
La Luna is about a boy, Bambino. He, his father, and his grandfather go on a midnight trip out in the ocean. His father comes to the stop in the ocean, and pulls out a long ladder just as the moon is coming out. They reach the moon to find that the moon is devoured in stone stars. The three start to take brooms and sweep up all the rocks off of the moon. But all of a sudden, a star bumps into the moon. Papa and Nonno start to spill out ideas of how they should handle the situation, only to end up arguing. So, Bambino starts to climb the star, and when she gets there, he hits the star with a hammer, and dozens of stars explode out of it. Papa, Nonno, and Bambino sweep up all the tiny stars. Satisfied with their work, they climb back to the Earth, and they all stare at the now vibrant moon.
Paper Man
Paper Man is a beautiful romance story about a guy who meets the girl of his dreams on a train. A lonely man that lives in NYC was on his way to work when he suddenly ran into the most beautiful girl on the train. The expression on his face when he saw this girl was love at first sight. He no longer looked lonely. Once the train stops, he realizes the girl of his dreams will forever be gone and he would never see her again. However, he spotted her in a window across from his office. He knew this would be his only chance, so he began throwing paper airplanes out his window toward her to get her attention.
Blue Umbrella
Blue Umbrella is about a blue umbrella in a world of black umbrellas. He is different from the rest until he sees a red umbrella, which he decides is the love of his life. He is determined to get to her. He flies away with the gust of wind from his "owner." He will find her. The only problem is that it's a stormy day, and he's an umbrella. He travels through the wind, not knowing that his "owner" is trying to find him. He looked for so long–finding the girls of his dreams seemed nearly impossible. For how could he find one umbrella in a huge city with thousands? Finally he sees her! He rushes up to her only to find out that his "owner" is in love with the "owner" of the red umbrella. The two umbrellas (and humans) stay together!
Day and Night
Day is a very bright person. Day encounters someone new. They look just like Day…but dark? It is Night. They are both startled by each other, and things don't go as planned until they realize the beauty of each other. They realize things like Vegas look good in the day and at night. You can watch a movie at night, you can have a picnic during the day, and so on. Day and Night then become best friends!
Tangled Ever After
Tangled Ever After is based on the movie "Tangled." Rapunzel is about to marry Eugene Fitzherbert. When they say their "I do's," Rapunzel will officially become Princess Of Corona! However, things take a turn. Maximus and Pascal lose the wedding rings. How?! Maximus inhales one of the flowers Pascal has and he sneezes! When Maximus sneezed, he dropped the rings. These two have gotten themselves into trouble, and are against time running through towns trying to recover these rings!! But, they manage to pull it off. However, when they returned back at the wedding, their appearance wasn't ideal. But at the end of the day, the rings were saved and they all lived happily ever after!