Foreign language courses are required subjects that students must take two years of during their four years of high school. Depending on which courses are offered by the school, students may be able to take two years of Spanish, French, Mandarin, or any other available choice. While two years are the minimum requirement, there are additional courses that offer more in-depth practice and understanding of the language, such as Spanish 3 or Spanish 4.
However, the question remains: Is there a benefit to taking more than two years of foreign language?
Although it may not seem like it, there are definitely some plus points — let's look into some of them.
Earning a Seal of Biliteracy
The Seal of Biliteracy is a seal awarded by a school, district, or state on your diploma that validates a student's completion of two foreign languages during high school, or proficiency in one language learned for four years. This involves students taking one foreign language course during each of their traditional high school years, allowing them to fulfill the requirement before their graduation.
Depending on the state, there might be a few different requirements to acquire the seal, but most common is either four years of one language, two years each for two languages (all with either an A or B grade), and passing an exam for the foreign language you are learning. 
However, what does the Seal of Biliteracy do on your application?
In short terms, it provides insight to colleges and universities that you have shown dedication and proficiency in a specific language. The seal acts as a basic witness to your studies in foreign language, and will allow admissions officers to see and take interest in your application, especially if the major you intend to study incorporates the language you have learned. 
Demonstrating Dedication
In general, admissions officers tend to look at students who have shown a good amount of time in a specific group of activities and studies as dedicated to their future career. Though being well-rounded might seem like a positive trait, colleges and universities would rather accept students who show exceptional proficiency in a single activity than a student who shows average proficiency in five. 
According to Allen Cheng — a Harvard Alum who had been accepted to all the Ivy League schools he applied to — top schools frankly don't want to see well-rounded students, and would rather be interested in seeing a student who has shown great focus onto one of their interests to create a 'spike' in their application.
To put it in easier words, Cheng provides an example of what it means to have a spike:
"Do the New England Patriots care about whether Tom Brady can do math? No—he just needs to be a great quarterback and team leader."

– Allen Cheng
Now, how does this correlate with learning four years of foreign language during high school? When a student completes two years of foreign language as a requirement alongside a few other extracurricular activities throughout school, that makes them a well-rounded student, and as said before, it doesn't add up to an 'eye catching application.' However, taking four years and earning a Seal of Biliteracy might be one of the first steps to generating that spike in attention.
Standing Out in College Applications
To further elaborate on the positive traits of taking four years of foreign language during high school, The College Money Guys have assembled a collection of feedback from some universities on what they think of students who have taken four years. Here are a few of them:
"Our recommendation is that, in terms of high school preparation, students take 4 years of a single language, believing that achieving proficiency in a language is preferable to not quite achieving proficiency in two."

– Steve LeMenager, Director of Admissions, Princeton University
"The more years in one language the better it shows commitment and desire for proficiency."

– Dennis O'Driscoll, Director of Admissions, Creighton University
"Three to four years of a language shows follow-through and a deeper level of interest."

– Michael C. Behnke, Vice President for Enrollment, University of Chicago
As said in each of these statements, the listed universities demonstrate an interest in students who have completed four years of foreign language during their high school years, as it provides an insight to hard work and dedication to a certain goal, which is a sought-out trait in applicants. Rather than learning two languages throughout high school and being a 'jack of all trades,' it is helpful to gain complete proficiency and 'ace' a single language. 
That said, the decision is up to students to decide whether or not they want to utilize the four years of high school they have to focus on languages. Although it might require juggling or passing on another course to take foreign language instead, it will prove useful later on in your educational path. 
Foreign Language Options at FLVS
FLVS provides students with many options for foreign language courses, such as four years of Spanish, or three years of French, Chinese, or Latin. Additionally, flexible course plans can allow students already in their sophomore or junior years to study over the summer to fulfill the three/four course requirement to achieve significant proficiency or earn The Seal of Biliteracy. 
In my case, I took Spanish 1 during my last middle school year, and then continued to take Spanish 2 during the summer and first semester of my freshman year. Continuing with no semester gaps in between, I'm now taking Spanish 4 in my sophomore year — two years before my graduation. With almost all four courses under my belt, I only have to take an English EOC and Spanish exam to achieve The Seal of Biliteracy. 
That said, taking four years of foreign languages can prove to be a helpful first step to making your college application more appealing to admissions officers. The process only requires acceptable grades in all the language courses you take, which can be easily achieved with a proper mindset towards the future the courses can shape for you.
If you still have time to make a change in your schedule, then the time is now to decide whether you want to be a well-rounded student or do something more than the ordinary.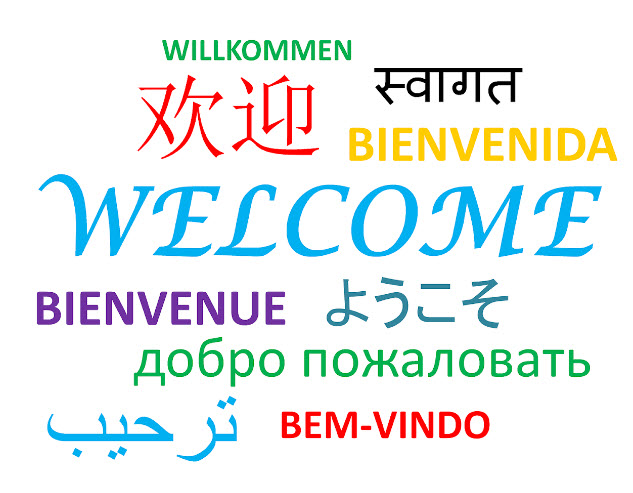 ---
References:
Cheng, Allen. How to Get Into Harvard and the Ivy League, by a Harvard Alum, blog.prepscholar.com/how-to-get-into-harvard-and-the-ivy-league-by-a-harvard-alum.
"Should Your Student Take 4 Years of Foreign Language?" The College Money Guys, 14 Sept. 2018, www.thecollegemoneyguys.com/should-you-or-your-student-take-4-years-of-foreign-language.