November is not only the month with Thanksgiving, but the month that celebrates peanut butter lovers! In honor of this special month, here are some awesome simple peanut butter recipes you can make at home to enjoy.
Peanut Butter Cookies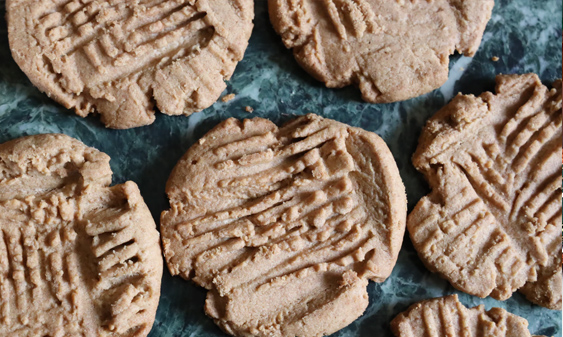 Starting off strong, we have peanut butter cookies, which are a classic! Not only are these cookies delicious, but they only take three ingredients to make! Enough talk, let's get started!
What You Need:
1 cup of Sugar
1 cup Peanut Butter
1 egg
1 bowl
1 mixing utensil
Instructions:
Preheat your oven to 350 degrees.
Gather all of your ingredients and put them all into a mixing bowl. Mix all the ingredients together until fully combined.
Once combined, get a baking sheet and line it with either parchment paper or tinfoil.
Once lined you can now take pieces of your mixture and roll them into a ball shape and then place them on your lined baking sheet. Repeat this until all the mixture is used.
Now something I recommend is squashing down your cookies once in a ball form. This is because these cookies don't expand very much without this key step. So to help the expanding process, take a handy dandy fork and press each ball one way and the opposite way in a criss-cross motion until it is about 1'' thick. This not only helps the expanding process, but makes them look really pretty!
Now that our cookies are prepped, we can now place it in our pre heated oven for about 12 minutes.
Now that 12 minutes has passed, you can now take them out of the oven to cool and enjoy!
Homemade Peanut Butter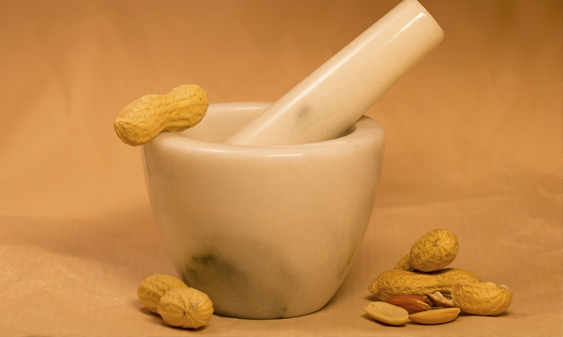 Homemade peanut butter is one of the easiest butters to make! It allows you to enjoy peanut butter without all of the extra preservatives and you can customize it to your liking.
What You Need:
2 Cups of Your favorite peanuts (salted, unsalted, roasted, ect.)
A food processor
A spatula
Airtight container
Instructions:
Take out and plug in your food processor.
Grab your favorite peanuts and toss them into the food processor.
Turn this on and you're going to blend them in 30 second intervals, being sure to scrape the sides during every interval.
Don't worry about needing oil during this process to help blend. Once our peanuts start going they start to produce their own oil.
Continue blending until it gets to a runny texture.
Now you have made homemade peanut butter! You can store this in an airtight container in your fridge for up to a month! Enjoy your healthy and yummy butter!
No Bake Peanut Butter Balls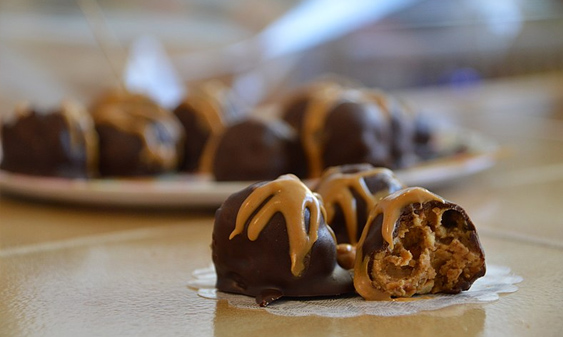 Want to celebrate national peanut butter lovers month, but not good with ovens? Well then these are for you! These delicious peanut butter balls are so delicious and only take a couple of minutes of your day.
What you Need:
½ Cup of Melted Butter
1 ½ Cup of Peanut Butter
2 ½ Cups of Powdered Sugar (if you don't have powdered sugar you can put the needed amount of sugar into a blender and it comes out just how you need it!)
1 Cup of Chocolate Chips (optional)
Baking sheet
Mixing Bowl
Mixing Utensil
Instructions:
Take your mixing bowl and toss your melted butter, peanut butter and powdered sugar into it. Mix ingredients until combined.
Once combined, you can now shape your mixture into balls and can place them on a baking sheet.
Now toss your baking sheet into the freezer for about 20 minutes or until balls are firm.
This next step is optional but you can melt chocolate chips and dip your balls into it so it turns into chocolate covered peanut butter balls!
You can now enjoy them with ice cream or by themselves!
Photo Credits:
Peanut Butter Spread
Peanut Butter Cookies, Nachev, M.
Dried Peanuts
Peanut Butter Balls, Brichta, M.