The Winter Olympics is an international event occurring every four years to create an assortment of competition in numerous sports practiced on snow and ice. A feature of notable winter sports such as skiing, skating, and shuffling are taken into account during the event, and it's highly anticipated by important figures worldwide for a chance of recognition and winning the Gold medal. It's one of the subcategories that creates the Olympic games in total, the other being the Summer Olympics.
A notable feature of the Winter Olympics is its history of never being postponed. The game has only been cancelled thrice, that being of World War struggles and tension; it has never failed to be cancelled or postponed in any other circumstances. Every four years, the anticipation of the Winter Olympics builds up for both viewers and athletes as well; however, will COVID-19 change its significant streak of continuous games?
According to the official Olympics website itself, 2022 Coordinator Commission Chair Juan Antonio Samarach is recorded to say that preparation has already begun for the Winter Olympics to be held at Beijing in 2022 (Olympic Games, 2020). Samarach also included that Beijing 2022 has been in close contact with government and organizations to prevent any increase in COVID-19 related issues that could arise in the upcoming event. Not much other information was given; however, it can be inferred that Beijing 2022 is inputting effort to refrain from cancellation of the games in the upcoming years.
As of now, all that can be done is wait for an upcoming announcement by the Olympic website regarding the possible changes in future plans. With the flu season approaching, COVID-19 cases are beginning to rise once more, and could continue the trend in 2022 if no vaccine is available to cure the virus. According to the World Health Organization (WHO), despite no increase in deaths as winter approaches, the number of hospitalizations is significantly increasing (WHO, 2020). This factor can prove dangerous due to the amount of flu and influenza cases that happen annually, increasing threat to the amount of hospital rooms there could be available.
The 2022 Winter Olympics, planned to begin in February, poses danger of being postponed due to such a reason if a proper vaccine is still unavailable. It's too early to speculate though, as we can only wait for further updates by the Olympics website as the Beijing 2022 Winter Olympics come closer.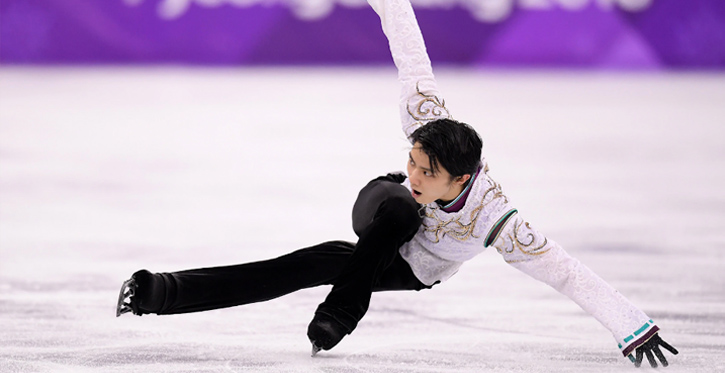 References:
Ioc. "Tokyo 2020 and Beijing 2022 Update IOC Executive Board as Important Period Approaches – Olympic News." International Olympic Committee, IOC, 9 Sept. 2020, www.olympic.org/news/tokyo-2020-and-beijing-2022-update-ioc-executive-board-as-important-period-approaches
"WHO Director-General's Opening Remarks at the Media Briefing on COVID-19 – 16 October 2020." World Health Organization, World Health Organization, 16 Oct. 2020, www.who.int/director-general/speeches/detail/who-director-general-s-opening-remarks-at-the-media-briefing-on-covid-19—16-october-2020